Mentoring session on social media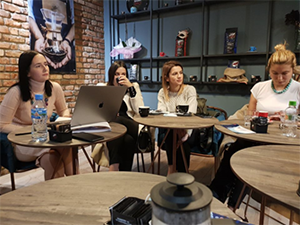 There is no denying that in current times, social media is a powerful tool for businesses to embrace. From improved communication with customers, increased brand awareness and authority to a growth in sales and website traffic, the benefits of social media can hardly be overstated. Going hand in hand with social media, digital marketing and the vital part it plays in every business's success was another important element highlighted during the project.
Our mentor Blerjana Bino had a fruitful discussion and women shared their experience using social media for business.