Mentoring session on communication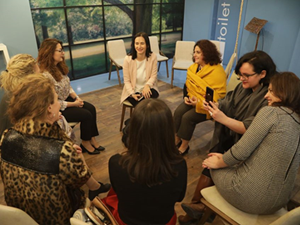 Effective communication is a vital tool for any business owner. Your success at getting your point across can be the difference between sealing a deal and missing out on a potential opportunity.
You should be able to clearly explain company policies to customers and clients and answer their questions about your products or services. It is crucial to communicate effectively in negotiations to ensure you achieve your goals.
Communication is also important within the business. Effective communication can help to foster a good working relationship between you and your staff, which can in turn improve morale and efficiency.
Mrs. Blerjana Bino, our mentor is explaining to the women the key aspects of both verbal and non-verbal communication, how to listen to and understand others, and how to make the best possible first impression on the people you encounter in and around your business.