Mentoring session: Fiscal reform and how to deal with it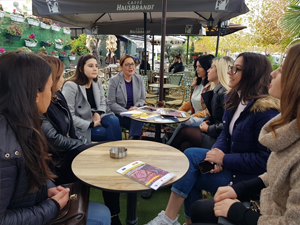 Fiscal reforms,  the Albanian Government approved the fiscal package by Law 179/2013, which as the main objective has maintaining the macroeconomic stability and continuation of structural reforms, in order to create the conditions necessary for the economy to operate in the path of potential growth. This fiscal policy is oriented towards the recovery of the country's economic growth at its potential. The drafting of the fiscal policy is closely consulted with the International Monetary Fund (IMF) and World Bank (WB).
In this mentoring are introduced a number of measures such as:
personal income tax by 0-23%;
corporate income tax 15%;
tax for businesses with an estimated turnover of 2-8 million ALL, has a tax rate of 7.5%;
tax for small businesses with an annual turnover amounting to less than 2 million, it is 25,000 ALL per year;
Removal of VAT in the health sector, for medicines.
Also import of machinery and equipment made ​​with the mediation of the leasing companies are subject to the exemption from value added tax, etc., are important measures that will increasingly influence the creation of a stimulating climate for domestic and foreign enterprises
Our mentor: Dhurata Cupi