Investment workshop 4 – women company group- Selling and buying a business. Forms of financial assessment, market assessment called "off-balance sheet valuation", was held today in Elbasan.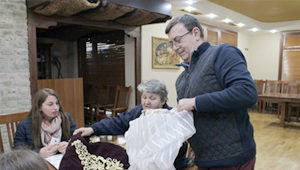 Often, a business can be restructured and expanded by buying another business. Nowadays there is a market for the sale and purchase of companies in Albania, and small and medium businesses are very exposed to this phenomenon. This process is in the focus of this topic, with strategic alternatives like mergers and acquisitions, as well as handing of business over to the next family generation.
Issues of discussion are: techniques of financial assessment of a business, assessment by means of development method, evaluation of business market power, and assessment of 'off-balance sheet' factors, related to legal business problems that will be sold. In the end of session, the participants should realize that a business has a value which can be estimated, after that it is the market deciding the real value.