CALL FOR APLICATION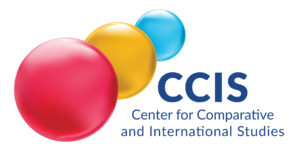 CALL FOR APLICATION
Youth involvement in a constructive dialogue: Communist Past in Contemporary Western Balkan (YOU-WB)
A project funded by Europe for Citizens Program
 Deadline: 28 February 2021
The Centre for Comparative and International Studies (CCIS), is implementing a project financed by Europe for Citizens Program – "Youth involvement in a constructive dialogue: Communist Past in Contemporary Western Balkan (YOU-WB)"
The project is implemented in partnership with Mediterranean Center; SCiDEV; Patrimoine sans Frontières: PERIPLI and CCM, targeting youth in 4 programs' eligible countries Albania, France, Italy, North Macedonia.
The project aims to Foster national and transnational youth activist's dialogue about the reflection of past communist regimes in contemporary Western Balkan (WB) and EU.
In this regard CCIS and project partners will organize the following activities:
Workshop 1. Rules, norms, rights, practices and customs during the communist regime: youth reflection.
Workshop 2. The effect of rapid social changes during post-communist transition and people's  perceptions in Macedonia and Albania.
Workshop3. Political Culture in Italy from 1989 and on
Workshop 4. National Identities and Collective Memory in an Enlarged Europe
Tirana Conference: Post-Communism and Democracy in WB
Interested young people in Albania should fill in this application form in English and submit it till Feb 28, 2021.
https://docs.google.com/forms/d/1e8UHtzB8FQawvhcoY1c2gGoByRhCLt7lh2ysXV2Hif0/edit?usp=sharing
Only the shortlisted candidates will be contacted.